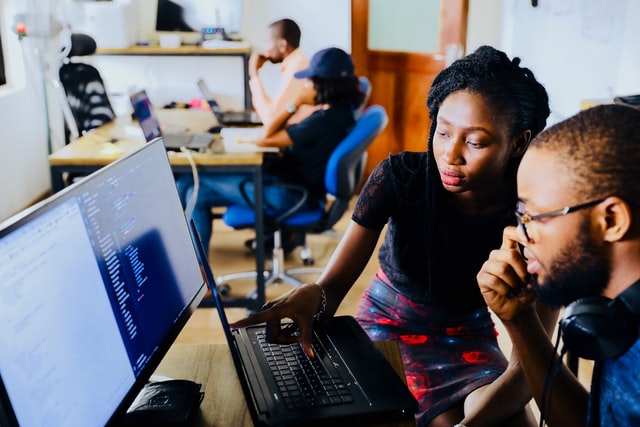 Outlier Ventures, blockchain and AI investment firm, has published a report for the second quarter of 2020 showing that developer activities are slowing down especially the top altcoins projects like Bitcoin Cash (BCH), Eos (EOS), and Tron (TRX.)
Other major cryptocurrency projects such as Cardano (ADA), Bitcoin (BTC), and Ethereum (ETH) are also seeing a slight decline in development, which might be the result of the on-going COVID-19 pandemic.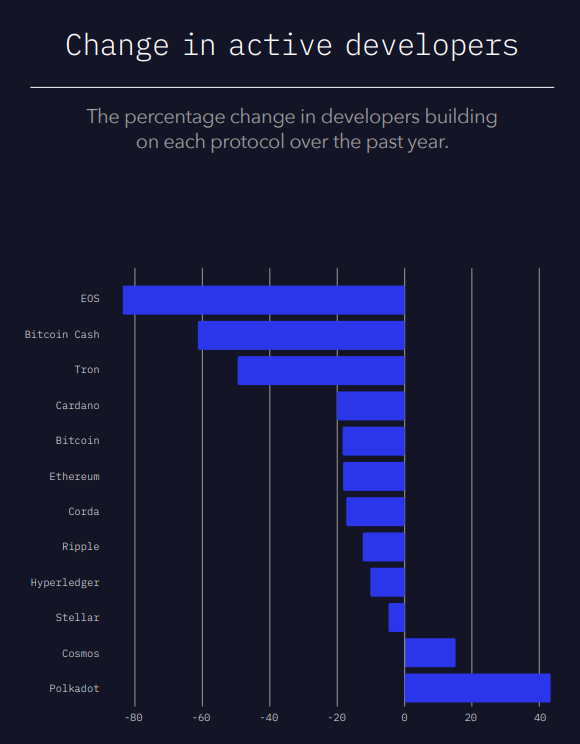 Eos saw the sharpest drop in developer activity (-86%) after its mainnet launch in June 2019 and core developers are moving away from the protocol. Bitcoin namesake's Bitcoin Cash (BCH) development also continues to drop after the controversial hard fork of BSV resulting in -63% less activity. Tron also experienced significant declines in developer activity due to the negative price action.
Meanwhile, a popular DeFi project such as Polkadot (DOT) and Cosmos (ATOM) saw substantial growth in developers' activities. 
Polkadot has recently launched its mainnet at the end of May 2020 and attracted large interest from developers while the Cosmos development rate is increasing slightly from the growing popularity of dApps and DeFi.
You may also want to read: Human Rights Foundation Shows Support for Crypto with Bitcoin Developers Fund